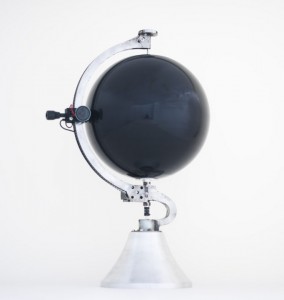 Many thanks to you for your support of Japan400 throughout 2013. We would like to take this opportunity to remind you of some of our achievements, and our forthcoming plans.
Details of all past and future events can be seen on this bilingual website, japan400.com. The site has had over 130,000 hits from all parts of the world, as well as being 'liked' on facebook, and being closely followed on twitter.
Japan400 has exceeded 220 events, in both Japan and Britain, with many days, especially towards the end of the year, having multiple events – sometimes as many as ten in one day in Japan and the UK.
A big thank you to the many event organisers that celebrated Japan400. Some Japan400-originated ones, were set to coincide with specific anniversaries. Of course, you will recall the 11 June (when the Clove arrived in Japan) was marked by the Voyage Through Words and Music at Fulham Parish Church, and by a lecture and reception at the British Embassy in Tokyo. It was on 8 September that John Saris was introduced to Tokugawa Ieyasu by William Adams in Sunpu Castle (Shizuoka) and presented the OFFICIAL letter and telescope from King James, and this was marked by viewings of the Japan400 telescope, still under construction, at Hatfield House and the Tower of London. There was also Two Cultures United by Tea at the Banqueting House on 15 September, and then a farewell to the Clove was held on 5 December, the date of its departure from Japan in 1613, as part of the Japan Society's Christmas Party hosted by the Japanese Embassy. Mr Tokugawa and several dignitaries from Shizuoka were in London that week, and they toured Gillingham and viewed the armour sent by Tokugawa Hidetada to King James at a special reception in the Tower; celebratory events in SOAS were held on 6-7th. Shizuoka used these days to launch IEYASU400, a major series of events leading up to the 400th anniversary of Ieyasu's death, which will be commemorated in Spring 2015. In Japan, the Tôyô Bunko Library in Tokyo, which houses one of the three extant versions of Saris's journal, displayed it throughout autumn, and held a special British Night on 5 December.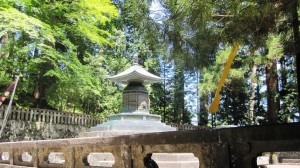 A number of important events took place in Japan, many coordinated by the Mayor of Hirado at a William Adams Summit held on 26 May, involving the mayors of Ito, Yokosuka and Utsuki, Susan Haydock from Medway Council and the Japan400 Steering Committee. Shizuoka Prefecture and City have also undertaken a major and on-going series of events, and Mt Kunô (the initial mausoleum of Ieyasu) opened its refurbished museum in October with a Britain400 Week. On 26 October in Hirado on the site of the English Trading House a restored monument was unveiled by the Mayor and other local notables and by the British Ambassador and one of the Japan400 Co-Chairs. This was followed by a major Japan400 commemoration, including 63 people from Medway. Through the invitation of Geoff Tudor, the following week a beef dinner was held at the Foreign Correspondents' Club in Tokyo, to commemorate the first British dinner recorded as having been served to Japanese guests, 400 years before.
None of this would have been possible without literally hundreds of volunteers, as well as generous supporters, to the fore are British Airways, Chugai Pharmaceutical, the East India Company, Great Britain Sasakawa Foundation, the Worshipful Company of Skinners, and SOAS, University of London. The Japanese Embassy in the UK, and the British Embassy in Japan have also been most helpful.  Please see our list of supporters here.
Some events are still to come: the Japan400 telescope, munificently funded by Robin Maynard, long-term resident in Japan, and his wife Midori, will be ready soon. A symposium and dinner will be held in Jesus College, Cambridge, to see the instrument off, and speakers will include the Astronomer Royal, and the foremost historian of early telescopes. The telescope is a replacement for that sent by King James, but since lost, not a replica, and is a stunning presentation piece, entirely British-made. It will be sent to Japan upon completion, as a gift from Japan400 to the Japanese people. After a period on display at No. 1 House at the British Embassy, it will tour relevant Japanese cities, coming to rest in Shizuoka as part of Ieyasu400. It will then be placed on permanent display in a reconstructed tower of Sunpu Castle, which is being built for Ieyasu400 in 2015.
Japan400 is also engaged in on-going, permanent and legacy events. The East India Company minted 400 gold and silver coins to mark the anniversary, generously donating several for Japan400 to offer as gifts. These included an image of Ieyasu – the first time a Japanese ruler's head has ever been on a coin. On the nearest Sunday to the opening of the English trading station in November 1613, a memorial to Richard Cocks (who died at sea returning home) was dedicated by the Bishop of Stafford at Cocks's baptismal church (the dedication party also visited Cocks's old home, which is extant). The splendid memorial to Sir Thomas Smythe (aka Smith), first Governor of the EIC, at Sutton-at-Hone will also be restored under Japan400 auspices, for rededication this spring or summer, and we intend also to commission work on the William Adams Memorial in Gillingham. There is also hope that 'blue plaques' (or their successors) can be placed on the sites of importance to Japan400, such as of Smythe's house in Philpot Lane (where the EIC offices were), of Saris's house in Fulham, and of the New Exchange in the Strand. We have plans to keep the information on this website active, and there are plans to continue our fascinating stories on the popular My Japan My Britain page and maybe find a new home on one of our supporter's sites.  More on this in the new year!
Finally, the Clove returned to Plymouth on 28 September 1614. The City and University of Plymouth will hold a major festival that same weekend in 2014, under the label of Japan400Plymouth. The Clove then arrived in London on 2 December, and we hope for a major event in London on that day too. Japanese lacquer from the Clove was auctioned on 20 December, and this was the first ever art auction to be held in British history; both Bonhams and Sothebys have expressed interest in commemorating this.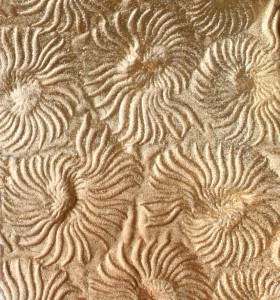 So a lot has been accomplished. We hope this celebration and renewed focus on the 400-year relationship has brought new audiences, reinvigorated contemporary cultural exchanges, and created a new appreciation for a dialogue for the next 400 years!
Many thanks to all and Happy New Year!
Timon Screech and Nicolas Maclean
Co-chairs, Japan400