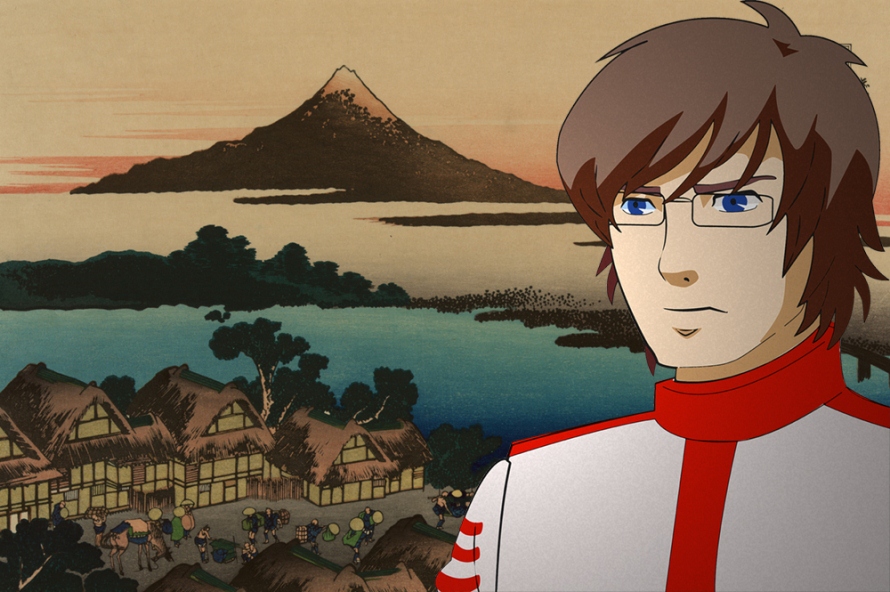 In the 400th anniversary year of Japanese-British relations, David Blandy's new solo exhibition will creatively explore the mythology, legacy and socio-cultural connotations of William Adams, the first Englishman to set foot in Japan in 1600 and the only officially recognised Western Samurai. It will form part of Create London's visual art programme for September-October 2013.
Encompassing a new series of animated films set within an immersive installation, Anjin 1600: Edo Wonderpark has its aesthetic starting point in wood block prints of the Japanese Edo period – a halcyon era within Japan's governance that was characterised by great artistic and cultural growth. Drawing on these existing historicalrefe rences Blandy is working with the prestigious Tokyo Geidai animation school (Graduate School of Film, New Media and Animation,Tokyo Geijutsu, Tokyo University of the Arts) to combine traditional artistic techniques and methods of storytelling with contemporary anime. The results will be a 21st century re-imagination of the sea-faring Adams' story, with Homeric inferences that muse on the notion of place and self within contemporary globalised culture.
At the core of this exhibition, is the communication of a pertinent historical story that stands at the heart of UK/Japan's diplomatic relationships. Intrinsically the exhibition will contribute to an understanding of Japanese culture and its historical relationship with the UK in accessible and imaginative methods set to engage wide
audiences. The exhibition has timely resonance due to 2013 marking the 400th anniversary of the first UK trading settlement (established in Hirado Harbour, Japan, 1613) which Adams was involved with. 2013 also marks the 50th anniversary of "Barefoot Gen", a well-known Japanese manga anime capturing experiences of a Hiroshima survivor, which Blandy has drawn much inspiration from and which is inherently absorbed into the ANJIN project.
An innovative animation collaboration with the prestigious Tokyo Geidai Graduate School forms part of this project. Blandy's outsourcing of this cultural production comments on ideas of authorship and individual authenticity as well as responding to practices of globalisation.The project stands as the first collaboration Tokyo Geidai has undertaken with a British artist through the Animation department and esteemed project partners in the UK. It provides Tokyo Geidai international exposure and a unique opportunity for the School to inform and help shape a work around a
theme and historical matter, one shared by both UK & Japan, through partnership working.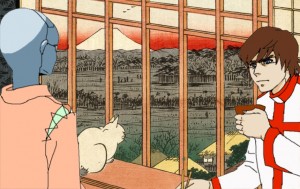 An attached education programme to the exhibition increases understanding of Japan and the important historical events around the birth of diplomatic/trading relationships through Blandy's direct input and work with the pupils – enlivening the stories around the events through the medium of accessible contemporary animation.
Through pupils directly participating and helping create a new artwork, it will provide a valuable entry point in bringing an understanding of Japan and the UK's strong links with the country even closer to home.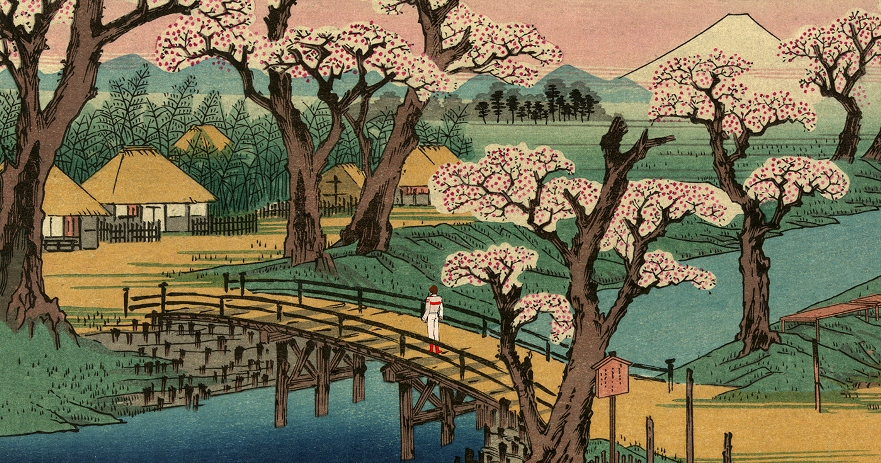 Opening times: Wednesday-Saturday 12-6pm
Create London Talk, Mon 16 Sept 6-8pm (free)  'Colonised Imagination: Urban constructions within the discourse of Japanese animation'.
Artist David Blandy in conversation with curator and Japan Foundation Fellow, Keith Whittle, Dr Verina Gfader and Japanese animator Keiko Shiraishi.
RSVP –http://talksconolised.eventbrite.co.uk
For more information, please see the Create London Website here
Curated by Keith Whittle under his commissioning agency Fountain.
Co-produced by Elizabeth Newell.
Supported by Arts Council England, The Great British Sasakawa Foundation and in association with The Graduate School of Film and New Media, Tokyo Geidai. Installations made in collaboration with Rhino Rock and AAS Group.
This post is also available in: 英語