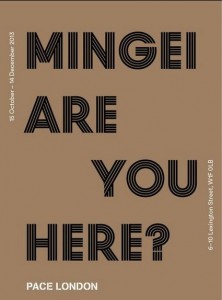 Mingei: are you here? is Pace London's much anticipated first group exhibition exploring the legacy of Mingei, a Japanese folk craft movement led by philosopher and critic Yanagi Sōetsu. Featuring paintings, sculptures, ceramics, and textile works the exhibition will juxtapose historical works by Japanese Mingei artists with modern and contemporary works by artists, designers and architects including Isamu Noguchi, Hiroshi Sugimoto, Trisha Donnelly, Danh Vo, Willem de Rooij and designers at Muji Naoto Fukasawa and Jasper Morrison.  More than eighty works and special commissions will be shown in vitrines as the curator, Nicolas Trembley draws on ethnographic exhibitions as inspiration for one of Mingei: are you here?'s central themes, museological practice and systems of display.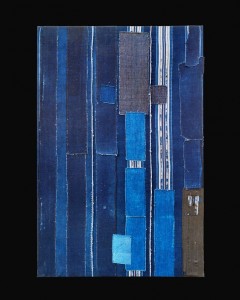 For more information please see: http://www.pacegallery.com/london/exhibitions/12602/mingei-are-you-here
15 October–14 December 2013; Tues–Fri, 10am–6pm; Monday by appointment only.
Free entrance.